[phone]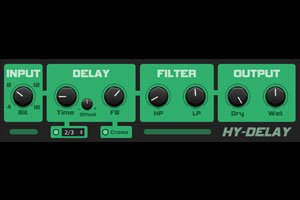 ---
December 26, 2015 1:54 am
A simple free delay effect plugin with bit converter.

GET HY-DELAY NOW
Related Posts
---
MAC
1,790
Ok so we know that this isn't a VST but it is however useful if access to tools such as SoundForge are unavailable. It can also host vst's. Audacity is a free, easy-to-use, multi-track audio editor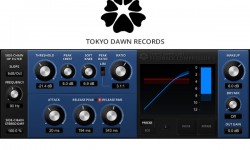 COMPRESSORS
1,271
Most modern compressors analyze the input signal to control gain reduction, using a "feed-forward" topology. TDR Feedback Compressor II, however, analyzes the output. This approach delivers an uno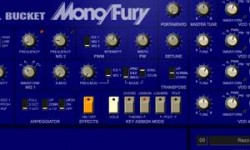 PC
541
The Mono/Fury is a VST 2.4 software synthesizer plug-in for Microsoft Windows® (both 32 and 64 bit) emulating the classic KORG Mono/Poly® analog synthesizer of the early 1980's.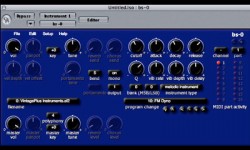 MAC
332
bs-0 is a software playback sampler for Steinberg VST 2.4, and Apple Audio Units plug-in format. You can play all SoundFont 2 files for Creative Sound Blaster series, and DLS (Downloadable Sounds) fil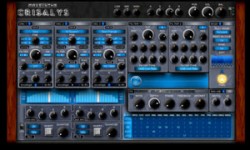 PC
1,486
Crisalys is a software synthesizer characterized by a powerful audio engine which can work up to 192Khz. The three oscillators are driven by custom waveforms designed specifically to grant top quality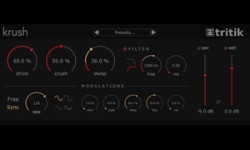 BITCRUSHERS
122
Krush combines the crispy taste of the digital realm with the warmth of its drive stage and analog modeled resonant filters.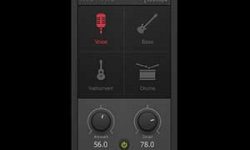 MAC
94
Neutrino is a free plug-in that offers a glimpse into iZotope's newest mixing technology. Insert Neutrino on multiple tracks across your session to reveal a subtle amount of detail that can help eleva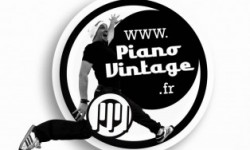 PC
993
1984 is the first synthesizer produced by Pianovintage in association with Alexandre Sylla Minika programming and design. 1984 is an emulation of analog synthesizer comprising a double oscillator, a f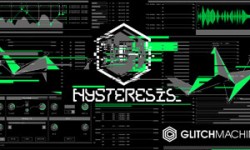 DELAYS
743
Hysteresis features a delay effect with stutter, lowpass filter and modulation effects thrown into the feedback signal path.
Comments