[phone]
---
January 31, 2015 10:07 pm
---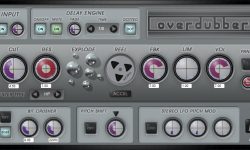 DELAYS
71
Based on it's old brother, OverDubber is a delay FX specially tailored for morphing/dostorting tails. In other works "Trippy tails"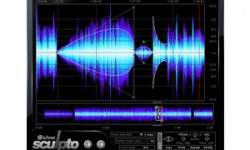 EFFECTS
1,227
Sculpto is a waveform reshaping tool allowing powerful direct control over the dynamics of any audio.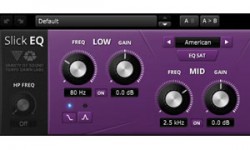 EFFECTS
567
TDR VOS SlickEQ is a mixing/mastering equalizer designed for ease of use, musical flexibility and impeccable sound.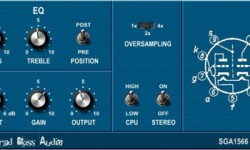 AMP SIM
862
SGA1566 is loosely based on a single channel vintage tube preamplifier. We have made some changes to the original schematic, added tone controls, and made it stereo.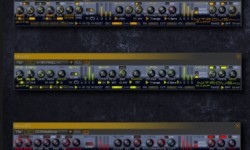 PC
1,024
NOVAkILL's NITROUS Project comprises three deceptively simple looking synths, each with similar architecture but with different oscillators, giving each a distictive sound.Common elements include an A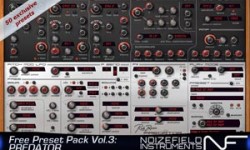 PRESETS
729
A collection of 50 fresh and inspiring presets for Predator from Rob Papen by Noizefield.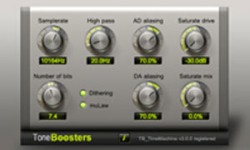 MAC
788
Awarded as best VST plugin by Computer Music in 2008, TimeMachine is again available as the ultimate digititus creator.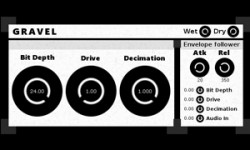 DISTORTION
549
Gravel is a distortion VST with a twist. It combines three types of distortion with an envelope follower that can be used as a modulation source
MAC
1,786
Ok so we know that this isn't a VST but it is however useful if access to tools such as SoundForge are unavailable. It can also host vst's. Audacity is a free, easy-to-use, multi-track audio editor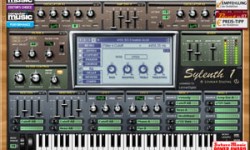 MAC
769
JontMusic has announced the release of 30 free EDM presets for Lennar Digital's Sylenth 1 virtual synthesizer.
Comments