MC ONE is a VST plugin compressor (x86), Free version and Pro version available soon.
The Free version has been made as easy as possible, optimised for easy use. This compressor can be used as a high quality mastering compressor, also in many others applications. It can compete with most commercials plugins.
Try it and compare to others.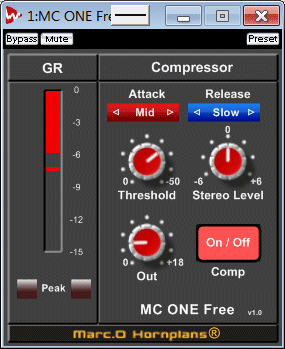 GET MC ONE FREE NOW
Related Posts