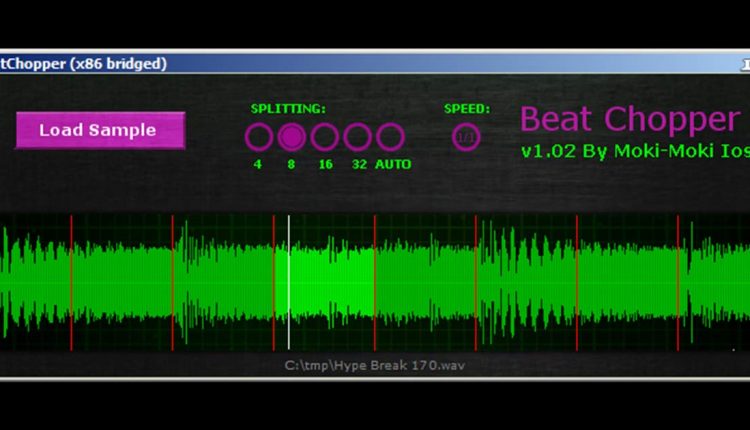 Beat Chopper is a free VST plugin that allows you to load an audio sample, split it, and trigger it from various positions by MIDI.
You can split the sample evenly to 4, 8, 16 or 32 parts or use automatic split point detection that is based on volume. The user interface displays the waveform, chop points, and current playing position.
Beat Chopper is a great tool for slicing up a beat sample and make variations of it. However, you don't have to limit yourself just to drum loops – use your imagination and, for example, slice up a guitar riff!
The plugin supports only loading of WAV files.
Currently the plugin is only available as Windows DLL. It has been tested on Reaper and Hermann Seib's VSTHost. In addition to these programs Beat Chopper rocks in all music production environments or DAWs implementing VST instrument support, including Cakewalk, Cubase, and FL Studio.