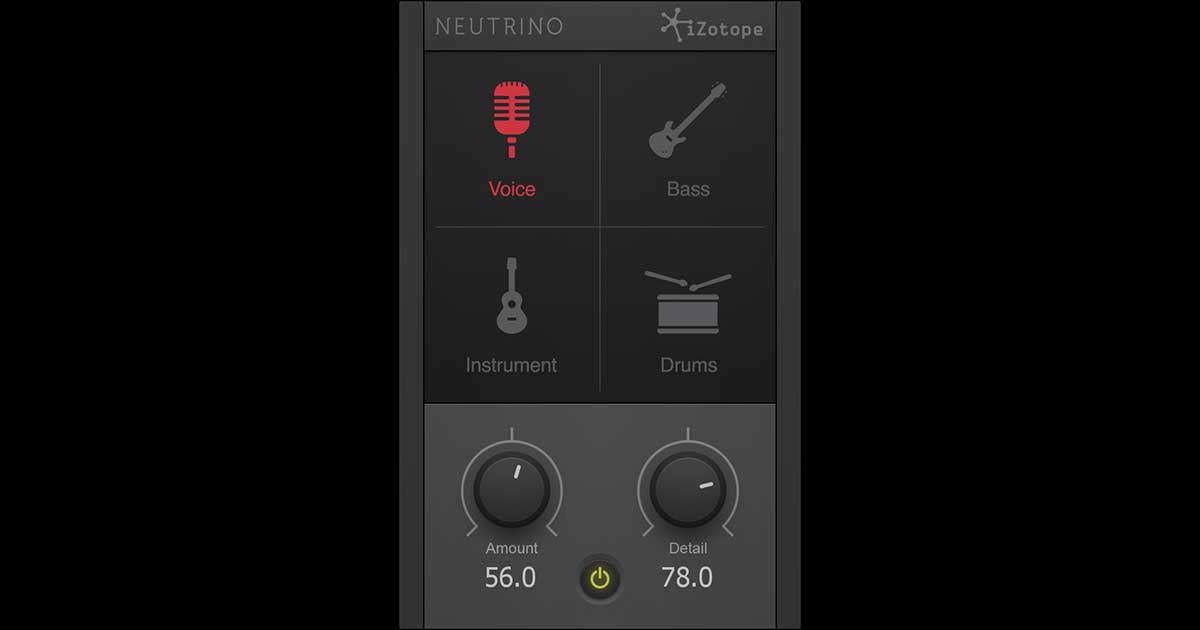 iZotope Neutrino
Neutrino is a free plug-in that offers a glimpse into iZotope's newest mixing technology...
Neutrino is a free plug-in that offers a glimpse into iZotope's newest mixing technology. Insert Neutrino on multiple tracks across your session to reveal a subtle amount of detail that can help elevate great mixes to a new level of refinement.
Based on iZotope's Spectral Shaping technology, Neutrino listens to your audio and provides subtle, real-time adjustments based on perceptual hearing models to reduce momentary unevenness in a signal transparently, in a way that conventional equalizers and compressors cannot. With simple controls and low-CPU usage, you can put it on every track in your session and achieve better-balanced mixes without sacrificing dynamics and sonic integrity. Best of all, it's free to download, and easy to use.
Features
Clarity across the board: Ultra efficient and designed to add unprecedented balance and focus to a mix when applied to every track, conceptually similar to analog summing or console emulations.
Four modes for tailored response: Voices have a completely different sonic character, dynamic range, and frequency response than drums, bass, and other instruments. Shouldn't your processing take that into account?

Voice Mode focuses processing on mid and high frequencies for adding clarity and detail that helps vocals sit on top of the mix without becoming harsh or strident.
Instrument Mode smoothes resonant frequencies while preserving the authentic character of the instrument.
Bass Mode is designed to attenuate notes that stick out while adding punch and weight to electric, acoustic, and synth basses.
Drum Mode emphasizes transient detail across the spectrum while minimizing frequency build-ups that can sound "muddy" or "flabby."

Simple controls: Tweak just two knobs to dial in the appropriate processing amount and detail for your music.
System Requirements
Supported operating systems
Windows: 7, 8, and 10
Mac: OS X 10.9–10.11
Plug-in formats
VST 2 (32-bit and 64-bit), VST 3 (32-bit and 64-bit), Audio Unit (32-bit and 64-bit), AAX (64-bit), RTAS (32-bit), Audiosuite DPM and AAX.
Plug-in host compatibility
Logic Pro X.2, Ableton Live 9.5, Pro Tools 12.4, Pro Tools 11.3.1, Cubase Pro 8.5, REAPER 5.11, FL Studio 12.2, Studio One 3.1.1, Pro Tools 10.3.1.