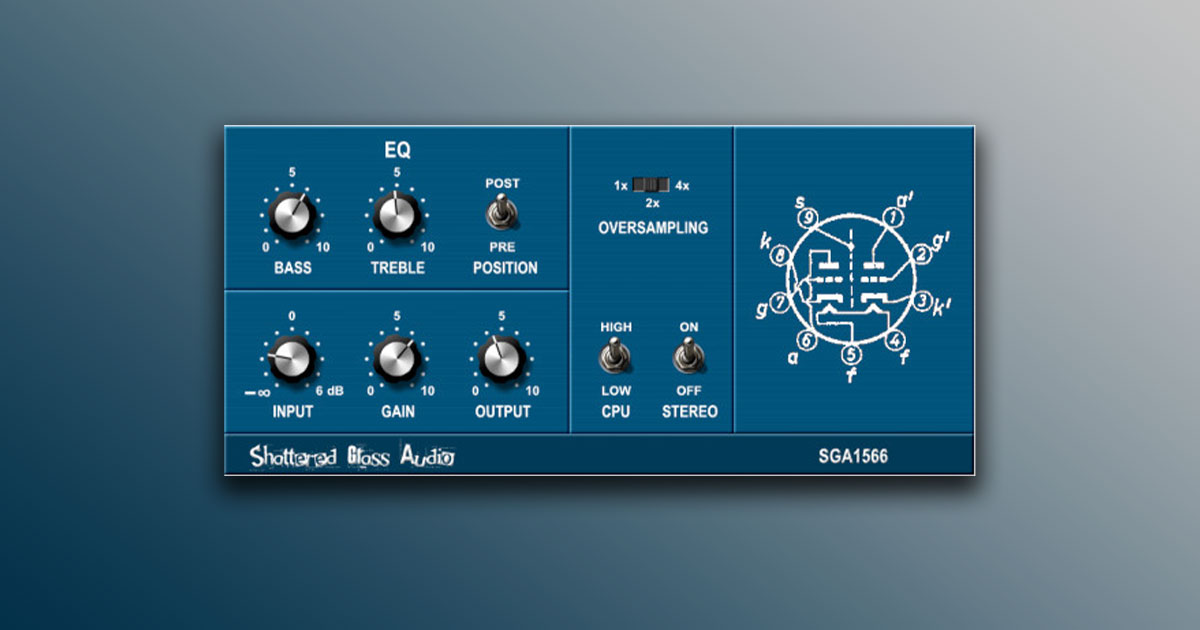 Shattered Glass Audio SGA1566
Classic two stage tube mic pre in VST format...
SGA1566 is loosely based on a single channel vintage tube preamplifier. We have made some changes to the original schematic, added tone controls, and made it stereo. To achieve the most authentic analog sound, the whole circuit is simulated in real time using the high performance circuit simulator. However, this level of sound fidelity comes at a price of high CPU utilization. For cases where such a CPU hit is prohibitive, we have added a model that is significantly less CPU intensive but slightly less accurate than the circuit simulation.
Use SGA1566 to add warmth to a track, as a saturation compressor, or to add "dirt" with tube overdrive.
Features
Authentic analog sound through real-time high-performance circuit simulation.
Two-band active Baxandall EQ that can be placed either before or after the preamp.
Up to 4x oversampling.
Mono or stereo processing mode.