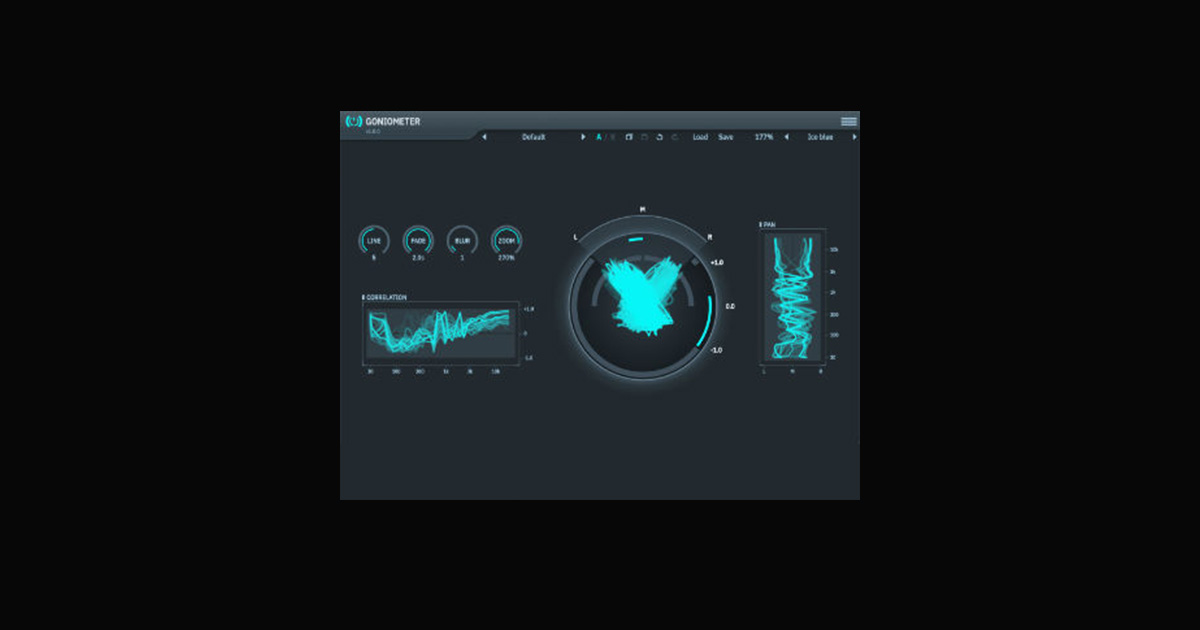 Toneboosters GonioMeter
Stereo image analysis and visualization...
Identify imaging issues – Your stereo soundfield sanity check – free!
Visualize the spatial sound field, stereo balance, left/right balance spectrum and correlation spectrum in real time. GonioMeter is completely free and included in our software installer. The perfect tool to ensure that content you create is of high quality and mono down-mix compatible, an absolute must for mobile entertainment.
Key features
GonioMeter – See stereo waveforms in 2D
Correlation meter – Keep an eye on inter-channel issues
Correlation spectrum – Instantly identify problematic frequency ranges
Left/right pan spectrum – Ensure a balanced left/right image across frequency
Variety of color schemes To suit your taste
Formats
Goniometer is available in VST2, VST3, AAX, Audio Unit, and standalone formats for Windows and macOS. The software is also available as an iOS app (for the iPad).