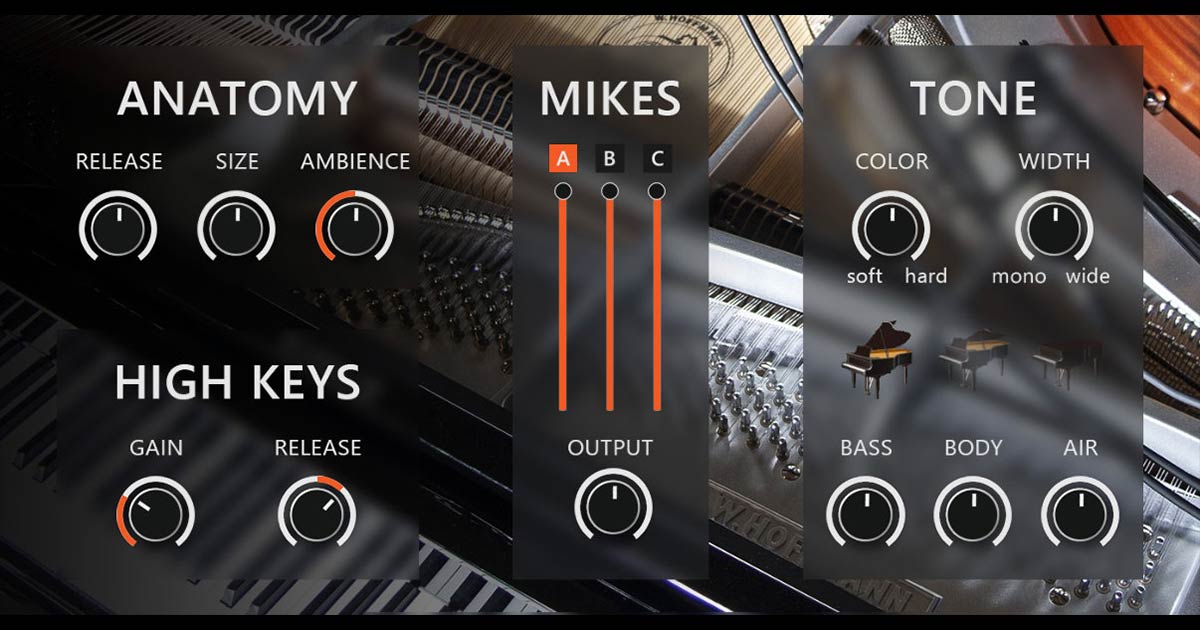 MonasteryGrand
Completely free high-quality sampled concert piano...
Completely free high-quality sampled concert piano – Requires FREE MsoundFactoryPlayer for PC & Mac to run.
There's a treasure hidden in one of the monasteries near Pilsen, Czech beer capital – a beautiful stage piano in a concert hall with outstanding acoustics. We couldn't resist and chose it as the first piano to sample to create a great instrument for MSoundFactory.
This virtual instrument has been designed with modern pop & rock production in mind, but it suits well to any music style. And the best thing is, that the MonasteryGrand is free. Yes, it's totally free! All you have to do is to download it and install within MSoundFactory virtual instrument (which has its free version too).
16 mikes, 50 GB of data
We used over a dozen stereo microphones. After several days of recording, we ended up with 50GB of sound data. That took weeks to process and to choose the best sounding samples for the library exceeding 3GB.
Effects
MonasteryGrand is not only about samples. It has its own effects section containing Delay, Reverb, Compressor and Enhancer. The variety of sound is almost endless.
MonasteryGrand
The main piano is the classic instrument you need for every music genre but it already supports great features, such as automatic harmony, especially useful for EDM, latin and pop music. And then there's the creative version.
MonasteryGrandCreative
MonasteryGrand does not contain only one instrument. The Creative unit is a unique piano based on a looped version of the original grand samples. That means that each key can play as long as you'd like, for example, a few minutes. Then it lets you use 4 resonators and a filter to arbitrarily transform the piano into, well, very different things.
MonasteryGrand Installation guide
Install MSoundFactoryPlayer To Run
Download MeldaProduction universal installer, run it and make sure you select MSoundFactory to be installed.
Download and install instrument
Install the actual MonasteryGrand instrument. Same as with the essentials addon, use MDownloader (preferred) or install manually.