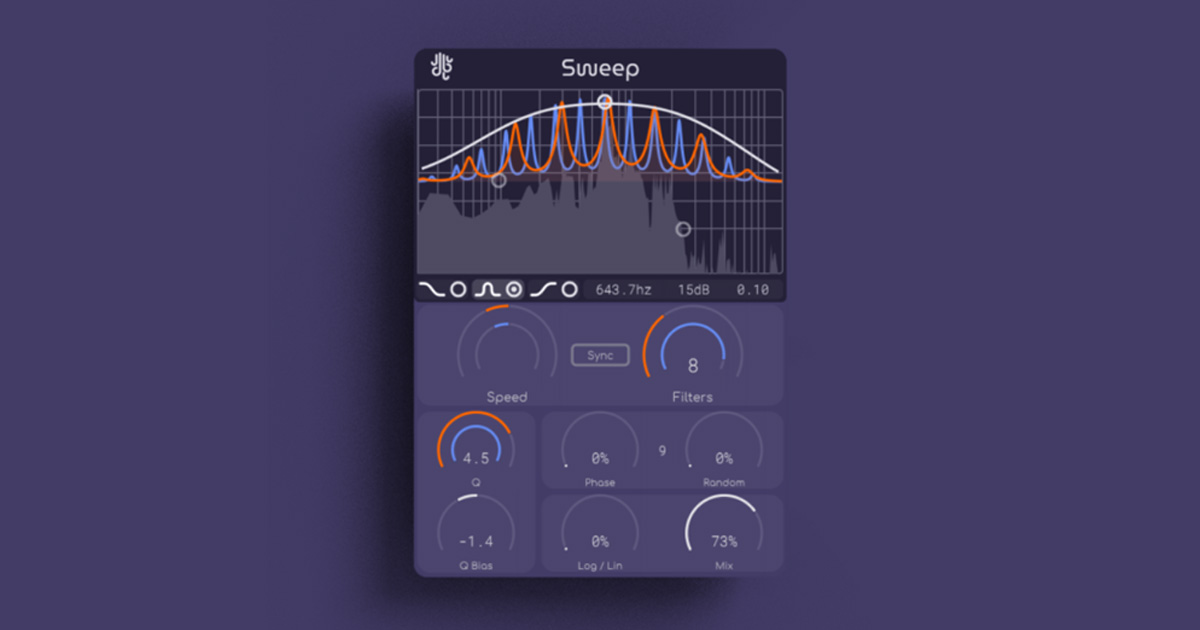 Sweep
Free Filter Plugin For PC & Mac...
Sweep is an effect that filters.
Utilizing the same algorithms that sound designers use to create Shephard tones / Risset filters, Sweep uses a bunch of filters to make your sound feel like it's rising (or falling) endlessly.
In Sweep's case, the left and right channels can be split and controlled separately for a more complex, stereo aware sweeping effect.
Sweep is available as a free-to-download VST / AU plugin for both Windows and Mac platforms.
Features
Curve-based band amplitude control
Optimized peak / notch filter array DSP (up to 16 bands per channel)
Distribution function, allowing for linear distribution of bands
Fractal noise-based frequency randomization system
Vectorized, resizable interface
System Requirements
Windows: VST3
OSX (Intel / ARM): VST3, AU
Should run fine on any recent operating system.